21.04.2024
Beautiful and Fast Courses by the waterfront!

We are waiting to welcome you at the start of the races!

First sign up and then see your name on the starting list!
Experience


is always at your fingertips
Please come along with your friends or family and join us on Sunday the 21th of April 2024 in Faliro Bay located in Athens, Greece, to run the 15th Poseidon Athens Half Marathon.
We try to raise awareness about diabetes and obesity, while trying to help people adopting a healthier way of living.
Part of this healthier way of living is centered around the importance and the benefits of exercise.
Our moto is: I give value to my steps! Action for Diabetes and Obesity! NOW!
Frequently Asked
Questions
What is the date of the Poseidon Athens half Marathon Race?
The 15th International Poseidon Ηalf Marathon race, the Parallel Races and Events will take place in Athens on April 21rd, 2024.
Who can participate in the race?
Where do I pick up my race number?
More Frequently Asked Questions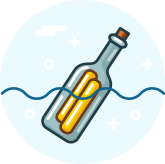 The planning and preparation for the races is a dynamic process that is followed in the races
Your early registration has advantages!
Entry limits apply to all races!
Listen to Spanish runner Alberto Coto Garcia
Hello
My name is Alberto
I am from Spain
First time in Athens
I am very happy for the Poseidon Athens Half Marathon!
Very-very happy!
I enjoy it!
All people are excellent!
I'm very happy!
Thank you Athens!
Thank you Greece!
For me it was an amazing experience!
I have run Poseidon Athens Half Marathon 5-6 times,
but today it helped
and the weather too.
Participation in all competitions
she was very-very big!
I can't hide (the need)
that we should congratulate
to the Organizing Committee!
Listen to Alberto Coto Garcia's testimonial from Spain
Listen to Dimitris Rapsidis' testimonial a veteran runner from Greece
Poseidon Athens Half Marathon

is a regular member of AIMS
Lets go!


Schedule your participation now and secure your registration!

Entry caps apply!

We are waiting to welcome you at the start of the races!

Everyone is a Winner!